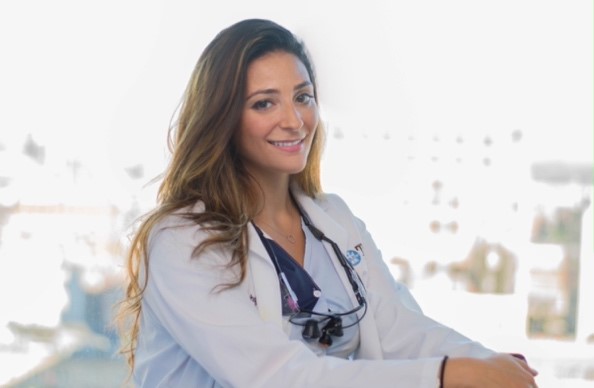 Dr. Kareema Roushdy graduated from Tufts University School of Dental Medicine and completed a general practice residency at Coney Island Hospital. Upon graduation, Dr. Roushdy was inducted into the HonusCivicus Society for dedication to civic engagement and serving the underserved. Her passion for dentistry stemmed from her love of art, and her willingness to help those in needs.
Dr. Roushdy strives to treat her patients with compassion and assuring that they are comfortable in the dental chair. She aims to have a light, friendly atmosphere and addresses the patient's main concerns.
Dr. Roushdy is a member of several dental organizations including the American Dental Association, the Academy of General Dentistry, and the Second District Dental Society of New York. During her free time, she loves to create art through ceramic sculpture, oil painting and resin art. She also enjoys challenging her culinary skills and exploring various recipes from different cultures. Dr. Roushdy often visits and enjoys spending time with her family and her Pomeranian dog, Fresca on Long Island.